Pioneering the sustainable effort in the pan liner category, PanSaver® has developed a Bio-Based Ovenable (400°F / 203°C) Pan Liner.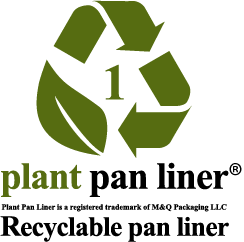 Giving You Green Peace of Mind!
Smaller carbon foot print due to PanSaver® ECO being derived from canola oil (a sustainable resource) as opposed to a petroleum based material.
Lower adhesion to protein based foods; therefore, no sticking. Stronger seals, better puncture and tear strength; therefore, a more durable liner resulting in fewer liner change-outs.