PanSaver® puncture resistant vacuum pouches provide barrier properties keeping menu items moist and tenderized to perfection. Nutrients & juices are sealed in the product and it will not dry out as with roasting and braising cooking methods.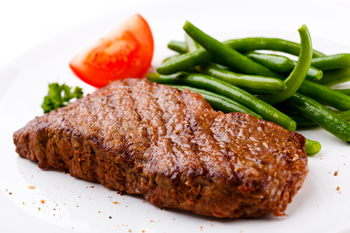 PanSaver® 3 Mil Vacuum Bag
The Sous Vide method of cooking requires rigid control over temperature and cooking time. PanSaver's® 3.0 mil gauge bags are puncture resistant and perfect for the process, providing a worry free cooking and retherming.
You will enjoy consistent results easily replicated time and time again. Your guests will experience a moist and tender product fully retained of its nutrients and natural juices lending way to intense flavor and beautiful color.
PanSaver's® durable, heat sealable vacuum pouches are made from food grade materials, have met and passed all ASTM testing and are ideally suited to be part of a HACCP compliant food safety program. Vacuum pouches have a temperature rating of 0°F to 210°F. The PanSaver's® vacuum bags are available in various 3mil sizes and one boilable size, all are conveniently packaged, and are the perfect compliment to the Sous Vide cooking method.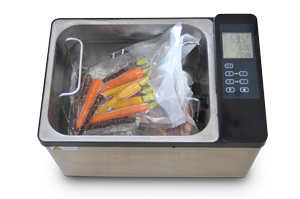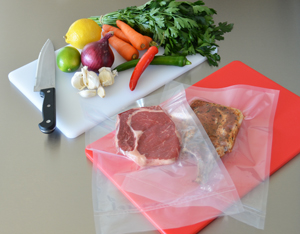 Nylon/Poly Vacuum Pouches [Temperature Range: 0°F to 210°F (-17°C to 99°C)]